South Carolina Department of Archives and History
National Register Properties in South Carolina

Long Cane Massacre Site, McCormick County (S.C. Sec. Rd. 141, Troy vicinity)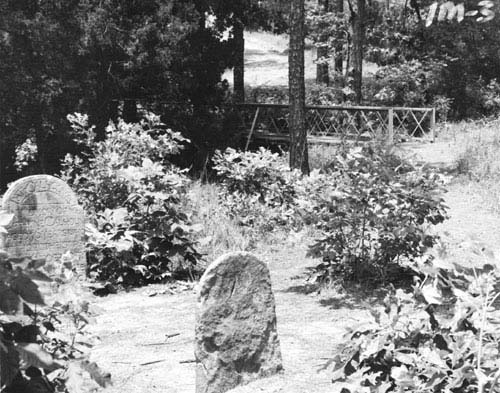 Site
The Long Cane Massacre Site is significant to the history of exploration and settlement in South Carolina and for its association with the Cherokee War of 1760-61 and the Calhoun settlement of Long Cane. The property includes the gravestone which marks the place where twenty-three of the Long Cane settlers were killed in a bloody massacre by the Cherokee Indians on February 1, 1760. Among those killed was Catherine Calhoun, matriarch of the Calhoun family, who figured prominently in the settlement of upcountry South Carolina. Long Cane Massacre can be attributed in part to a boundary dispute between the Cherokee Indians and white settlers over a parcel of land lying between Long Cane Creek and Little River. The site is located in a secluded area, contributing to the preservation of the site's historic integrity. A small metal footbridge, built ca. 1945, spans a small stream near the gravestone. Listed in the National Register January 27, 1983.
View the complete text of the nomination form for this National Register property.
Most National Register properties are privately owned and are not open to the public. The privacy of owners should be respected. Not all properties retain the same integrity as when originally documented and listed in the National Register due to changes and modifications over time.
Images and texts on these pages are intended for research or educational use. Please read our statement on use and reproduction for further information on how to obtain a photocopy or how to cite an item.
Images provided by the
South Carolina Department of Archives and History.