South Carolina Department of Archives and History
National Register Properties in South Carolina

Blocker House, Edgefield County (U.S. Hwy. 25, Edgefield vicinity)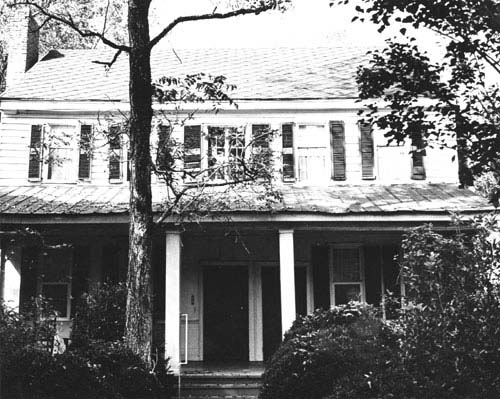 Facade
One of the oldest surviving houses in the area, the Blocker House is an important visual example of eighteenth century living in Edgefield. Originally built in 1775 as an overseer's house by Michael Blocker, a Prussian émigré, the house was later used by the Blocker family after their large plantation house burned. In Edgefield, Blocker became known as "the Colonizer" because he sent his son John back to the Fatherland to persuade emigrants to settle in Carolina. The last member of the Blocker family to own the house was Mrs. Nancy Brooks Blocker, an aunt of U.S. Congressman Preston Brooks. After being owned by the Blocker family, the Hughes family purchased the home. One Hughes family member, Dr. William Crawford Gorgas, was noted for his control of yellow fever and malaria in the Panama Canal Zone. The house is a two-story white clapboard with a one-story shed-roofed porch supported by four original, square columns. Two original end chimneys and double front doors are intact. Michael Blocker brought magnolias and cedars to the area for his home, and the centuries old trees still stand on the property and add to the historic landscape. The family cemetery, with its large graves, is a town landmark dating back to 1811, as are several outbuildings. Listed in the National Register May 14, 1971.
View the complete text of the nomination form for this National Register property.
Most National Register properties are privately owned and are not open to the public. The privacy of owners should be respected. Not all properties retain the same integrity as when originally documented and listed in the National Register due to changes and modifications over time.
Images and texts on these pages are intended for research or educational use. Please read our statement on use and reproduction for further information on how to obtain a photocopy or how to cite an item.
Images provided by the
South Carolina Department of Archives and History.