South Carolina Department of Archives and History
National Register Properties in South Carolina

Bass Pond Site, Charleston County (Address Restricted)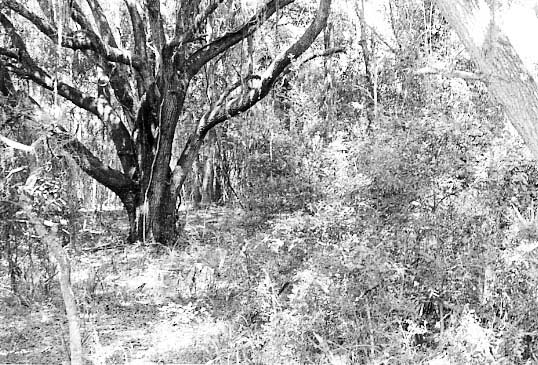 Site
The Bass Pond site is located on an old Pleistocene dune ridge on the northern portion of Kiawah Island, and contiguous with a salt marsh creek named Bass Creek. The site lies elevated about five feet above the level of high tide. The results of the excavation indicate that at least two separate human occupations are represented: a Formative period settlement (ca. 3,800 B.P.) and a Middle Woodland settlement (ca. 2,800 B.P.). Both of the occupations occur in the shell midden, as well as in the adjacent site area. Found within the shell middens, which are assigned to the Formative period, are faunal and floral remains that represent many terrestrial and marine species. Cultural material also occurs throughout the middens, consisting of fiber and sand tempered pottery, engraved bone pins, socketed antler projectile points, and the occasional occurrence of baked clay objects and scattered human remains. Listed in the National Register April 24, 1979.
View the complete text of the nomination form for this National Register property.
Most National Register properties are privately owned and are not open to the public. The privacy of owners should be respected. Not all properties retain the same integrity as when originally documented and listed in the National Register due to changes and modifications over time.
Images and texts on these pages are intended for research or educational use. Please read our statement on use and reproduction for further information on how to obtain a photocopy or how to cite an item.
Images provided by the
South Carolina Department of Archives and History.