South Carolina Department of Archives and History
National Register Properties in South Carolina

Pre-Historic Indian Village, Calhoun County (Address Restricted)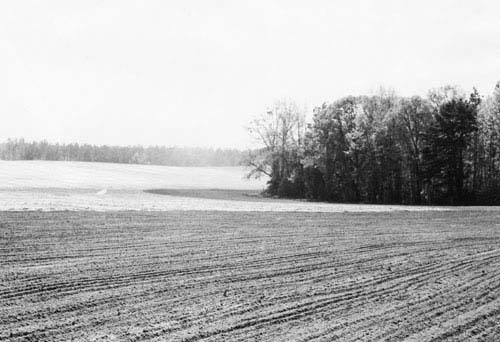 Site
(Arant's Field) This site is significant for its potential to yield information regarding culture-chronology studies involving the Carolina Lowlands. The area was occupied in the Archaic Period, probably by small groups of hunter-gatherers exploiting the Riverine based flora and fauna which occurred nearby. Subsequently, during the first millennium AD, a large agricultural community was situated in the area. It is probable that the occupation was temporal, short, and rather intense. In view of the cross-areal ceramic comparison, a tentative date of ca. 500 AD may be assigned to the latter occupation. The site is located atop a bluff about 250 feet above mean sea level, and pot sherds and flint flakes have been found in abundance. Listed in the National Register July 30, 1974.
Most National Register properties are privately owned and are not open to the public. The privacy of owners should be respected. Not all properties retain the same integrity as when originally documented and listed in the National Register due to changes and modifications over time.
Images and texts on these pages are intended for research or educational use. Please read our statement on use and reproduction for further information on how to obtain a photocopy or how to cite an item.
Images provided by the
South Carolina Department of Archives and History.