South Carolina Department of Archives and History
National Register Properties in South Carolina

Buyck's Bluff Archaeological Site, Calhoun County (Address Restricted)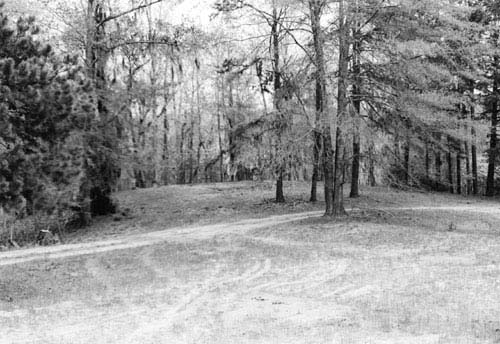 Bluff Site
This site is significant for the questions it can answer about the archaeology of South Carolina. The site contains a complete sequence of human occupation beginning with Paleo-Indian, continuing through the Archaic and Woodland Periods, and terminating with the Mississippian Period, thus spanning some ten thousand years. Human behavioral activities at the site were likely varied, though in general terms, Buyck's Bluff probably served as a base camp through most of its occupation. The lithic tool industry is diversified, with a wide variety of lithic raw materials being used, including fossiliferous chert from the base of the bluff. There is also diversification in the ceramics present. Additionally, the colluvial structure of the site has buried archaeological materials to a depth of thirty-six inches, thus preserving undisturbed strata. Because of the extensive human occupation represented by its relatively deep stratigraphy, the site can especially be expected to yield important chronological information about the central Congaree River basin and, perhaps, on central South Carolina as a whole. The site may also contain sufficiently preserved intrasite patterning to interpret such things as division of labor, processing activities, social organization, residence patterns, and population sizes. Listed in the National Register May 4, 1979.
Most National Register properties are privately owned and are not open to the public. The privacy of owners should be respected. Not all properties retain the same integrity as when originally documented and listed in the National Register due to changes and modifications over time.
Images and texts on these pages are intended for research or educational use. Please read our statement on use and reproduction for further information on how to obtain a photocopy or how to cite an item.
Images provided by the
South Carolina Department of Archives and History.