South Carolina Department of Archives and History
National Register Properties in South Carolina

SS WILLIAM LAWRENCE Shipwreck Site, Beaufort County (Address Restricted)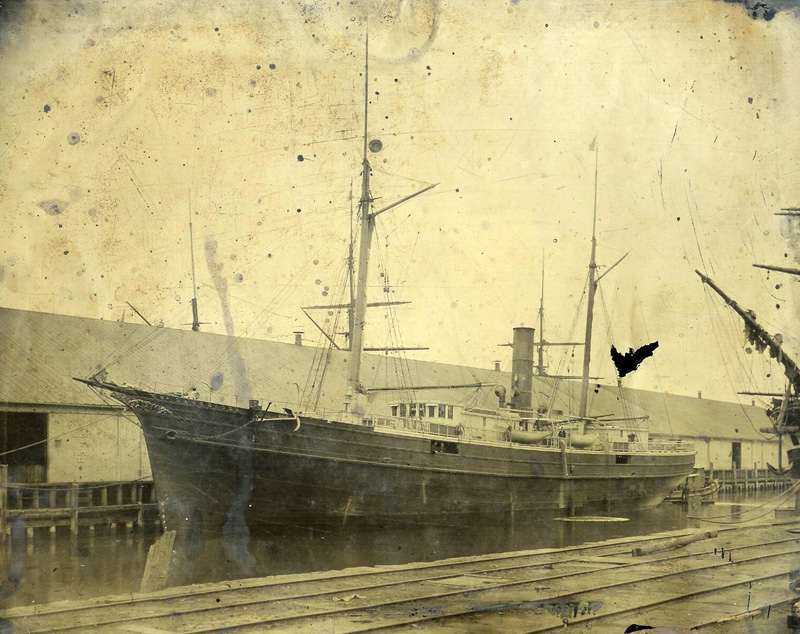 SS William Lawrence
Image Courtesy of Edward Mahlon Perry
The shipwreck of the SS William Lawrence (1869) is of local, state, and national historical significance. The hull structure of the wreck and its well-preserved cargo contents yield information about nineteenth century technology, transportation, and commerce. The vessel incorporates milestone features of iron shipbuilding in the United States and Southern commercial consumption patterns. The ship was built by the Atlantic Ironworks in Boston in 1869. She was ordered by the Merchants and Miners Transportation Line, whose passenger and cargo steamers had been running up and down the East Coast since 1852. The SS William Lawrence was the first to be equipped with a surface condenser and the company's first iron screw propeller steamer. The Merchants and Miners Transportation Company was involved primarily in shipping water hides from leather tanneries in Baltimore, mine products and various raw materials from the manufacturing plants of New England; and to bring back from Boston finished products, particularly shoes and clothing. Some cargo was recovered from the wreck in 1990 archaeological investigations and included: leather shoes; fabric; glassware and containers filled with medicine, pickles and preserves; toys; dolls; ornaments; artwork; and comic books. The ship wrecked during an ice storm in February 1899. Listed in the National Register February 10, 1998.
View the complete text of the nomination form for this National Register property.
Most National Register properties are privately owned and are not open to the public. The privacy of owners should be respected. Not all properties retain the same integrity as when originally documented and listed in the National Register due to changes and modifications over time.
Images and texts on these pages are intended for research or educational use. Please read our statement on use and reproduction for further information on how to obtain a photocopy or how to cite an item.
Images provided by the
South Carolina Department of Archives and History.